Fire Emblem
Immortal Sword
Founded in 2008,
Fire Emblem: Immortal Sword
(sometimes called FE7x) is a fan-made game built on the
XNA
platform and set before the events of
Fire Emblem: Blazing Sword
(the first title released internationally). A not-for-profit project,
FE7x
is modelled after
Nintendo
's
Fire Emblem
series, developed by
Intelligent Systems
.
All staff members are volunteers, and are mostly young adult students. Once the project is completed, it is the intent of the administration to continue with another project - and hopefully many more.
The
Fire Emblem
series is defined as a 'fantasy tactical role-playing video game franchise', and the games are famous for innovation and for having deeply developed characters.
Visit
Wikipedia
for more information.
Fire Emblem: Immortal Sword

website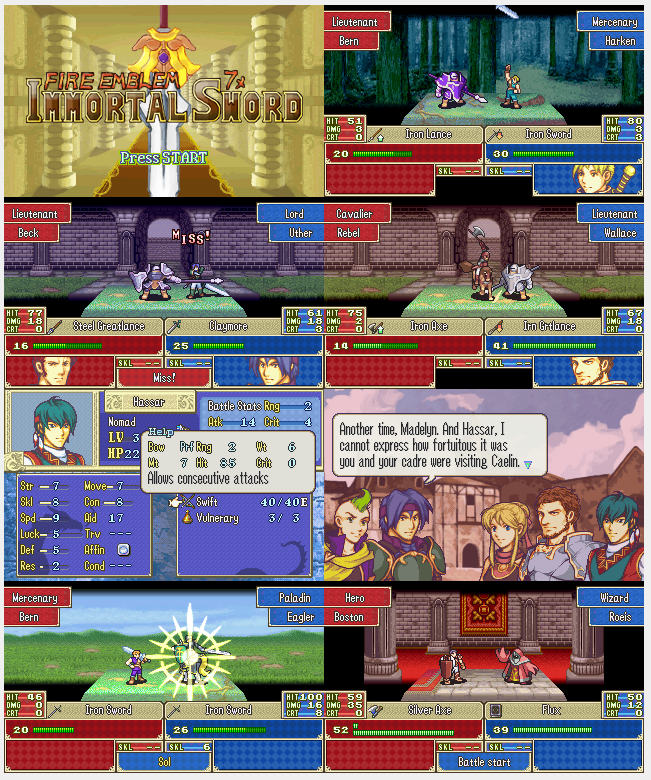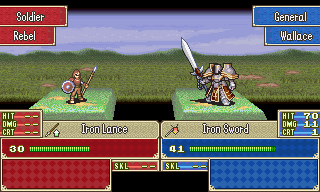 ---
FEXP
FEXP
is a conversion of the RPGMaker XP, scripted and built over the course of
FE7x
's development. The idea was to give the community a toolkit for creating quality Jtactics games, regardless of their expertise in coding.
The current
FE7x
release was built in
FEXP
, and it is available for download
here
. The linked forum also includes support and resource threads for potential builders.